GM Alternator Kit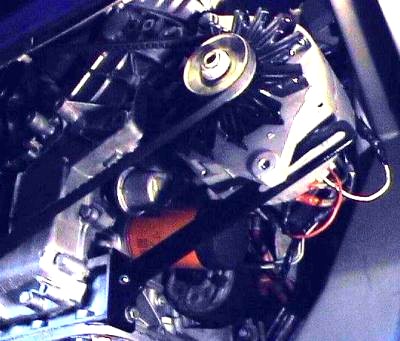 This is an Alternator Upgrade Kit for the DeLorean. It includes a new/rebuilt GM style 105 amp alternator, electrical plug adapter, new adjustment bracket, new drive v-belt and complete instructions for installation. It fits the original stock DeLorean upper mounting bracket and mounts in the stock location. No modifications to the DeLorean are required. This 105 amp alternator kit eliminates the problems encountered with the original stock underpowered units supplied on the car. A great upgrade that adds reliability to your everyday driving.
Cost for the kit is $235.00, which includes shipping*.

Contact Marty Maier - wingd2@aol.com - for additional information.
*Shipping to the continental US. Shipping to other locations will have an additional charge.
© 1999 - Mid-State DeLorean Club